A film with a message may be the latest trend to hit Bollywood and the Subcontinent, but not every film manages to do it right at the box office. Whether it's a case of over-dramatization or lack thereof, it's really not easy to pull off a Taare Zameen Par on a constant basis. However, with its heart at the right place, Rani Mukerji's Hichki might just have come close to the latter.
What makes this film about Tourette's Syndrome a heartwarming watch this weekend? We tell you 5 reasons!
Rani Mukerji brings in the right amount of presence
There's no denying that Rani Mukerji is an excellent actor and Hichki just proves it further. In a story that may falter in some places, she remains strong as the jittery teacher, Naina Mathur. If there's one thing that makes her such a delight to watch, it's her emotive acting. Plus, did we mention it's her comeback? That's reason enough!
It tackles stigma in a subtle manner Much like TZP, Hichki too manages to tackle a large issue in a simple narrative, albeit not as successfully as the Aamir Khan masterpiece. Quashing the misnomers against the neurological disorder, there is a strong attempt to make one aware of the medical condition in the film.
Hichki has an even stronger topic underlying the main one The film may feel like it only talks about Tourette's as its main focus, but in reality, there's so much more. Exploring the disparity between the haves and the have-nots with a backdrop of education, Hichki questions the privileges given to some in society and the lack of opportunities given to others.
The story is relatable It's all about the emotions in Hichki. While it may not make you cry in every scene, it surely makes you smile with Naina, get disappointed and dejected with her, feel her elation and tear up when she breaks down. To a large extent, if anything has ever felt like an uphill battle ­– and we're sure there must be plenty – then this film will make you cheer for Naina!
It proves that women-centric films can work!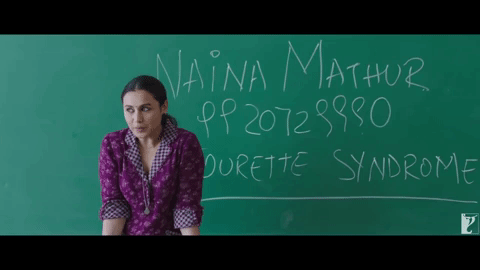 There may be a huge stigma attached to 'women-centric' films and their success rate – and Rani Mukerji may agree to it as well – but Hichki is a story lying completely on the actress' shoulders. From scene one to the end, it is a film that Rani owns!
comments