Netflix India recently tried to give us a sneak peek into the 'Fabulous Lives of Bollywood Wives' with their new series. However, their attempt at a brainless chic flick kind-of-reality-show that replicates Keeping Up With The Kardashians or The Real Housewives Of Beverly Hills failed miserably.
The camera follows the banter and bonding between four Bollywood wives: Neelam Kothari Soni (wife of Samir Soni), Maheep Kapoor (wife of Sanjay Kapoor), Bhavana Pandey (wife of Chunky Pandey) and Seema Khan (wife of Sohail Khan). Yes, don't be shocked; half of the world is unable to understand what was the criteria for choosing these 'Bollywood wives'. Any sane person would think about Gauri Khan or Susanne Khan and then Twinkle Khanna and Kajol, who have put their careers on somewhat hold after marriage to Bollywood A-listers. How about Mira Rajput (Shahid Kapoor's wife) or even Kiran Rao, who has so much to offer in terms of intellect. But I guess that kind of answers the question of what producers were looking for.
I don't have much to say about the cringefest that this show was in terms of everything from content and performances to cameos and pretentious drama. The only savior in the show could have been Sanjay Kapoor's desi dad theatrics and SRK's few words of wisdom. Keeping these aside, FLOBW reveals zilch about the 'mundane' lives of these 'apparently' fabulous women. The experience, to say the least, was like cringe-watching than binge watching and Karan Johar (producer of the show) has definitely taken trash TV to a new low. And yes, some people do find guilty pleasure in this kind of drama.
While I believe nearly everything in FLOBW was nonsense, here are some of the things rightly pointed out by Twitterati:
1. Binge? No way!
Watched 3 minutes of #FabulousLivesofBollywoodWives and I could physically feel my brain cells killing themselves for what I was putting them through.

— Sully (@SullySid91) December 3, 2020
I stopped mid-way during the first episode. I could physically feel my IQ lowering. #TheFabulousLivesofBollywoodWives#Netflixbikgayahai

— Riya (@RiyaJustinB) November 27, 2020
2. 10 minutes into the show and this was me, ditto!
10 mins into the first episode of Fabulous Lives of Bollywood Wives and my face is just stuck like this pic.twitter.com/hGOokttjkv

— yusra fatima (@DrSeussra) December 3, 2020
3. Who are these women?
Either they are wives of yesteryear's actors who gave a few popular films that millenials (the target market of the show) won't even know about OR they are former models, actresses or someone's niece (N word alert).
When you expect the wives of Shahrukh , Amitabh, Ajay Devgn and Akshay Kumar in #FabulousLivesofBollywoodWives but you get wives of Chunky Pandey, Sohail Khan, Sameer and Sanjeev Kapoor, then You pic.twitter.com/PfiFjnGixn

— Atmanirbhar Engineer (@Bahut_Scope_Hai) November 28, 2020
How are these wives of Bollywood when I don't even know any of them #FabulousLivesofBollywoodWives

2/10

— Sheena J. M. (@sheenapyaari16) December 3, 2020
4. And men?
Who here remembers any Sohail Khan or Samir Soni's film that is worth watching one more time due to their characters? Sanjay Kapoor's golden era was in the early 90s and Chunky Pandey is our very own Akhri Pasta, so much so he can't even resist to pitch the character's dialogue even in this show. So why are these Bollywood men even relevant? Oh because they are someone's husband, brother or uncle?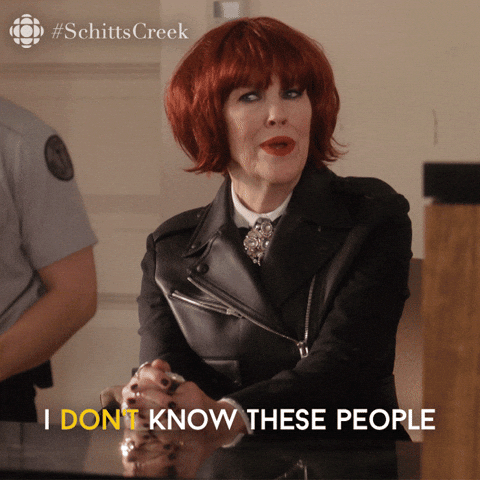 5. I thought Karan Johar was only toxic in Koffee With Karan
The show is so pretentious that they want us to believe Karan didn't know Seema is Chunky Pandey's niece. But word travels so fast that Amrita Arora knew about a fight between Seema and Bhavana within a day? Really?
I think we can all agree that the favorite wife in #FabulousLivesofBollywoodWives is Karan Johar. #NetflixIndia

— Dr Akhilesh Gandhi (@idiopathic_doc) November 29, 2020
My biggest takeaway three episodes into The Fabulous Lives of Bollywood Wives is that Karan Johar seems to have no *real* friends.

— Roshni (is tired) (@dire_nair) November 28, 2020
6. Neelam Kothari's fake accent & her Bollywood comeback 
Can someone explain Neelam Kothari's accent to me please? Nothing matters more to me than understanding this. #FabulousLivesofBollywoodWives

— Suchin Mehrotra (@suchin545) November 28, 2020
#NeelamKothari fake accent is the worst thing amongst the worse of the #Bollywood reality show. @NetflixIndia

— ammar_b (@ammarhb87) November 29, 2020
I agree. Why were they all insisting on Neelam acting??? Even in her younger days she wasn't known for acting. She was very cute, a good dancer and popular amongst all for that (loved her then)….definitely not for her acting skills. She couldn't even pretend act in the series.

— Riddhi Singh (@badassbrownmom) November 29, 2020
7. Another launch pad for star kids?
There is advertorial on @NetflixIndia and it's called #FabulousLivesofBollywoodWives 😂 pic.twitter.com/rNtY2aply7

— Nandagopal Rajan (@nandu79) December 3, 2020
Sanjay kapoor's 14 year old son "knows he wants to become an actor". And doesn't speak a word of hindi. Wow. And they say nepotism in bollywood doesn't exist. #FabulousLivesofBollywoodWives

— Parinita (@reachpari) December 3, 2020
Nice to see KaranJohar taking a break from launching star kids and giving others a chance.

He is now launching star wives who are the mothers of the star kids. #TheFabulousLivesOfBollywoodWives

— Pratik (@fake_engineer7) November 28, 2020
Stream it or skip it, but the show lacks any sense or guilty pleasure traits whatsoever! I read somewhere that people watched the show just to make memes on it and I could relate somehow. That was the only thought I had while watching the only episode I managed to finish. However, guilty as charged, I forwarded most of the episodes, just to get a glimpse of SRK and you can too!
15 minutes of Gauri and ShahRukh Khan is probably the only good thing in this grandiloquent celebration of absurdity. 🤦🏻‍♀️#FabulousLivesofBollywoodWives

— Maria:) (@maria_razzaq) December 3, 2020
That's all folks!
Thanks for the unlimited jokes we can make out of this show #TheFabulousLivesofBollywoodWives

— Shrea Goswami (@GoswamiShrea) November 28, 2020
comments