The world is full of evil and a lot of unpleasantness is exchanged when the going gets tough but then one is defined by what he says. While most Pakistani artistes, even Shaan Shahid and Hamza Ali Abbasi, kept their dignity intact when commenting on the cross border tension post Uri, we couldn't help but laugh at these four vitriolic characters that have used the situation to their advantage. That would be ten seconds of fame in the absence of their apparent lack of media visibility these days…
Abhijeet Bhattacharya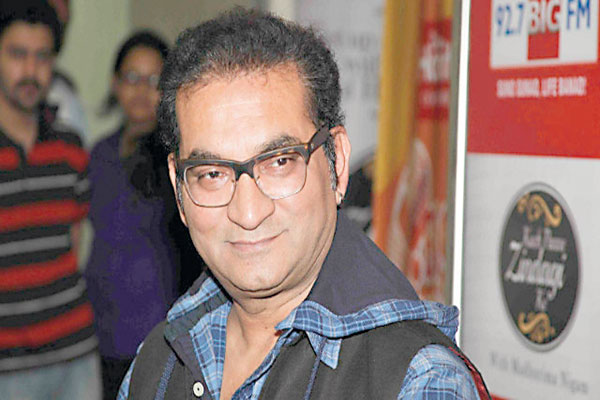 Abhijeet Bhattacharya, made famous in Pakistan for his anti-Atif-Aslam rants a couple of years ago, was one of the first people to jump on the recent #BanPakistaniArtists in India bandwagon. After first attacking Pakistani artistes working in India, he then turned on his own Bollywood fraternity, calling the Khans, Kumars and Kapoors "Pak-Lovers". His homophobic tweet – "Another #lovejihad .. Mehbooba #KaranJohar is in depression…pak lover fawad ditched bechari Mrs @karanjohar khan" – got nationwide coverage, which is obviously what Abhijeet wanted since he apparently has no other means of attention these days. "Aadmi hu aadmi se pyar karta hoon," directed again at Karan Johar, followed the first rant and then he and his followers went on a verbal rampage against anyone who had voiced some artistic reason in the entire state of affairs. The best (or worst) thing about this dude is that his foot is perpetually in his mouth. He was recently arrested for making abusive comments against a female journalist (Indian, not Pakistani), after which he broke down in tears saying this was the price he paid for being a nationalist.
Anupam Kher
No one comes close to Abhijeet when it comes to vitriolic discourse but Anupam Kher's bitter and often snarky commentary has been distasteful. "I have worked with Ali Zafar," he said in an interview with NDTV. "I want to ask him why he didn't condemn the Uri attack." He later added that he understood that artists were in a quandary because they don't want to condemn their own people, "But if they think the terrorists weren't from Pakistan, what is their problem in condemning the attack?" he asked.
Okay, now we'd believe these were words of a balanced commentator but we also happened to catch him on Arnab Goswami's News Hour where he unloaded much more vitriole. As expected, Kher's issues dated back to the Karachi Literature Festival, when he was "denied" a visa. Authorities in Pakistan put the record straight by saying his documents had not been submitted in time so the fact that Mr Anupam Kher is carrying such a petty grudge and the way he keeps injecting it in every possible situation just says a lot about his anti-Pakistan stance.
Nana Patekar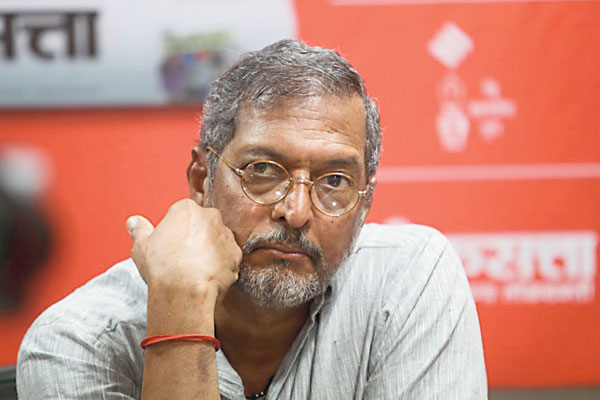 Over the years critics have appreciated Nana Patekar for being a great performer (and he has won numerous awards) but you'd have to agree that he tends to go overboard and can get a tad bit annoying. He speaks in hyperbole and often acts in exaggeration. So naturally, it is expected that he would behave the same way when asked to comment on the current situation.
"Pakstani actors and everything come later, but first comes my country," he said, demanding a ban on Pakistani actors working in the industry. "I don't know anyone apart from my country and nor would I like to know anyone. Actors are bedbugs in front of the nation. We don't have any worth."
While his comments and the reference to 'bedbugs' was directed at Pakistanis as well as Indians supporting Pakistanis, his usual overacting kind of blew his comments up. You should know that Nana Patekar has spent two and a half years serving India as a soldier. Maybe he should make a comeback? #justsaying
Adnan Sami
Adnan Sami is the cherry on top of this very acerbic cake. His desperate need for recognition as an Indian was so intense that he made a beeline for the border (verbally, of course) as soon as Uri happened. Not only did he express grief over the 18 soldiers killed in Uri but he tweeted, congratulating the Indian army and soldiers for the supposed surgical strike. He later tried to diffuse his statements:
"My tweets were against a common enemy. An enemy that has been hurting both the nations and the rest of the world. If anything, Pakistan should thank India for finishing the terrorists. For years, Pakistan has been saying that they too are victims of terrorism. Here, when your neighbor is helping you out, you don't even want to acknowledge it."
A lot of word slinging followed, with Pakistani memes on Sami picking on his weight loss as being the only 'surgical strike' performed in India. They were funny, as were Sami's attempts of sounding mature and responsible in these difficult times. You should know that Sami's father served in the Pakistan Air Force as a fighter pilot; we don't think he'd be too happy at the change of guard.
This article was first published in Instep, 9th October 2016.
comments