Momina Mustehsan has always been a red head; her long locks have actually been her crowning glory and her identity. But they've been a toned down shade of ginger, not the fiery bright shade of vermillion that she's gone for now. In an eye catching turn of looks, Momina spent her day with Lebanese hair stylist Mounir, who's famous for his hair transformations. She stepped in with (what now) looks like rusty brown hair and walked out with a glossy mane that looked like it was on fire!
Here's what happened at Mounir's…
Momina's new hair reminds us of Melisandre, the Red Priestess in Game of Thrones.
While Melisandre isn't the nicest of characters – she gives birth to dark shadows, performs magic to kill and revive powerful kings – maybe Momina would rather be seen as another Game of Thrones redhead, Sansa Stark.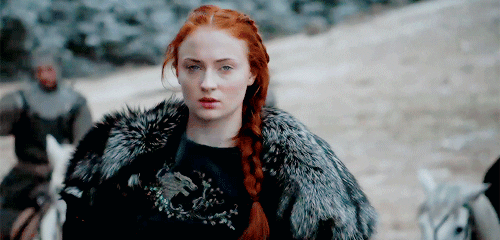 We have to say, Momina isn't getting the best reactions on her hair transformation.
Personally, we love that she's taken a chance on her style and tried something out of the box. We'll call it Momina's Rihanna moment, though to be fair, Rihanna's red hair is almost always a wig.
We'd avoid wearing white for a while, if we were Momina. We'd also avoid using white towels unless we were looking for a tie and dye look. Hotels with white bedsheets and pillows…watch out. We know red bleeds and would like to see how long Momina keeps and maintains this brave new hue.
comments