It's taken six years for Pakistan's most revered story teller to return, but as expected, Shoaib Mansoor has come back with one hell of a film; at least that is what it looks like from the teaser that released yesterday. Written, produced and directed by Mansoor, Verna (which can be literally translated to 'Or Else') is Mansoor's third feature film after Khuda Kay Liye (2007) and Bol (2011). One remembers the time when KKL was releasing in Pakistan, leaving people in doubt whether the extremely bold and controversial subject – tackling extremism post 9/11 – would get stuck in the censors. It didn't and went on to become the film that began the revival of Pakistan's cinema as we know and see it today. Significantly, it also marked Fawad Khan's big screen debut.
Shoaib Mansoor's next, Bol, dealt with several equally strong subjects including oppression of the girl child and like KKL, it too signed off as a critical success. Bol catapulted Humaima Malick to the limelight and it introduced Mahira Khan in a small but significant role alongside Atif Aslam. Shoman's third film, the upcoming Verna, features Mahira in the lead role opposite Haroon Shahid. And after much deliberation on the release date of Verna, it was announced yesterday that the film is all set for a worldwide release on November 17, 2017. Similar to his first two films, Shoaib Mansoor's Verna revolves around an equally strong social message.
"I believe in meaningful cinema," the evasive Shoman said in a press release distributed yesterday. "Subject of all my films are very close to my heart and Verna is no different. It is my ongoing effort to educate both men and women…women to stand up for their rights and men to accept women as their equals."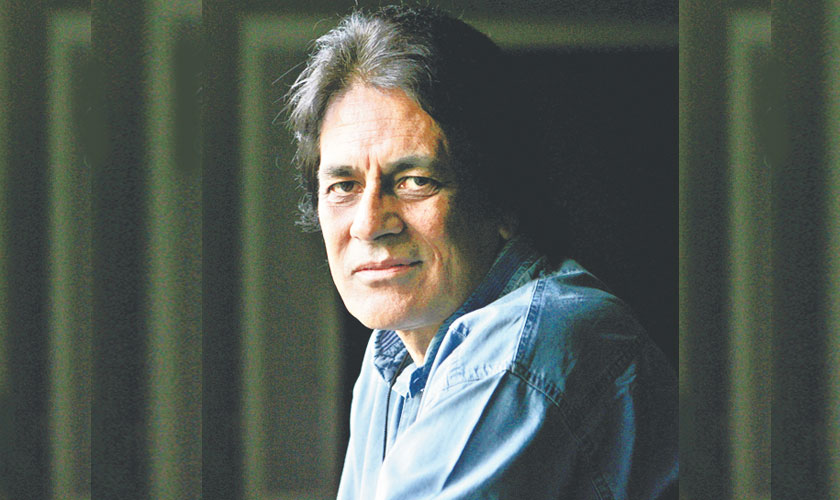 The film apparently revolves around a young woman who has been raped and its  teaser, released yesterday, must have given millions of Shoaib Mansoor and Mahira Khan fans across the world goose bumps.
It shows an angry and aggressive Mahira Khan entering a space that hints at the presence of a man in the tub. She pummels him, releasing fury and frustration, all while 'Power Di Game' plays in the background. There is a sense of symphony in her anger.
Music does play a strong role in Shoaib Mansoor films. KKL cast musician turned actor Fawad Khan in the lead and also covered the story of a young musician who turns to extremism. The soundtrack of KKL was brilliant; one of the best in the history of Pakistani cinema.
Bol had its own musical elements, with Atif Aslam and Mahira Khan being an underground singer. The OST wasn't as strong as KKL but it did give us hits like 'Hona Tha Pyar'.
Verna, we have come to learn, is quite different in its association with music. It introduces to the big screen Coke Studio sensation Haroon Shahid, who has sung hit songs like 'Baliye', 'Tum Kaho' and 'Koi Labda'. Shahid will be starring opposite Khan while the rest of the cast includes Zarrar Khan, Naimal Khawar, and Rasheed Naz. Surprisingly, it has been rumoured that Verna does not have an entire OST and features just the one song, Xpolymer Dar's 'Power Di Game' that also features in the teaser.
Whether Verna will have the same impact as Shoaib Mansoor's first two films is something only time will tell but given the man's track record of outstanding storytelling, there is no reason to believe otherwise.
Watch the teaser below:
Also read: Here's what to expect from Shoaib Mansoor's Verna